I, Like You, Tours
Mission Statement
The goal of I, Like You, Tours is bringing people together. By bringing people together, understanding can be increased and fear diminished. Travel can be a great educator and I, Like You, Tours will endeavor to offer travelers experiences of not just learning about culture, but immersing oneself in a different culture. Travelers will learn about sites, history, the environment, etc, but will also interact with local people to help increase connection. I, Like You, Tours will offer cross-cultural educational experiences in out-of-the-way places. I, Like You, Tours will do this by:
Home visits and homestays

Walks and talks with local people

Hiring professors and specialists to address specific topics

Utilizing the services of locally-run restaurants and hotels

Using official guides in tourist areas

Keeping group sizes small to increase interaction

Encouraging people to leave their comfort zones while remaining safe
As the Quran states:
"O mankind, indeed We have created you from male and female and made you peoples and tribes that you may know one another."
It is the goal of I, Like You, Tours to bring people together so that they might know each other.
WE TAKE YOU PLACES YOU'VE NEVER BEEN
We know Morocco like the back of our hands, and in our trips we make sure that you discover it all. From the big cities to the rural areas. Join us and discover the charms of Morocco.
Meet People You Will Never Forget
Going to a new country is a memorable experience, and meeting it's people leaves an impact on you that you will never forget.
MEET THE TEAM TO TAKE YOU THERE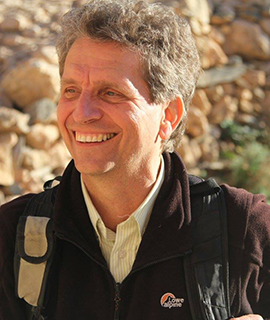 Allen Hoppes
Founder & chef d'équipe
Someone once pointed out to me that I am happy when I am moving and she was right. I've traveled to 40 countries and embrace travel as a great teacher. My hope is to share my love of travel with others, while creating greater understanding among people. I'm married to Adela, I live in Madrid, I enjoy World Music festivals, and I enjoy bringing people together. I, Like You, Tours allows me to earn a living doing something I love and I hope that love shows.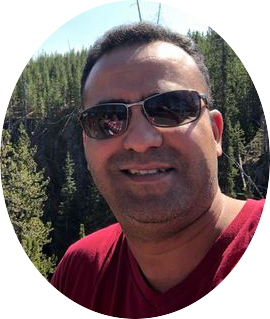 Bachir Ben Hamza
Digital strategist
Bachir is a Moroccan native and currently lives in Washington DC, which brings a valuable perspective to our work. Additionally, his business experience and marketing knowledge are indispensable for our operations since he redesigned and built our website while running all of our marketing operations.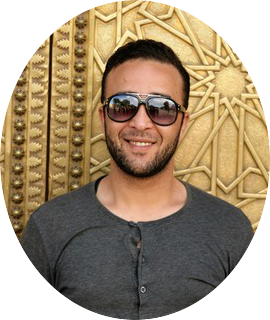 Mohamed Tahiri
Tour guide
Mohamed grew up in Sale, next to Rabat. He has been volunteering with Moroccan associations since 2009. Mohammed is a big fan of African music & enjoys welcoming visitors to his country. Mohammed says, 'marhaba! dar darkoum!' Ask him, he teaches Darija (Moroccan Arabic).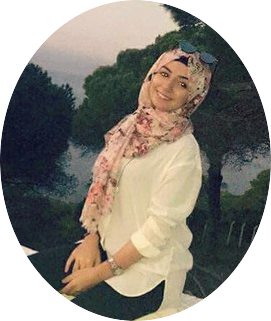 Rabab
Group Leader
I am from Tangier, a charming city that taught me to look for and appreciate the beauty in life. I study English literature and because I strongly believe that no single approach is the right one for every individual, I have been doing different kinds of work. When I met Allen, he told that the most important things in what he is doing are authenticity and integrity and I happen to have them both. That is what made me go forward with this job and I have been very passionate about it since then. I hope to share my passion for Morocco with visitors.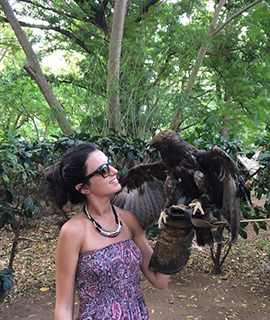 Soukaina Mrini
Group Leader
I play drums and I love all types of percussion. I have a bachelor in International Relations and did an exchange year at the American University of DC. I have been to Italy, France, Spain, Georgia, Turkey, Kenya and the US, and still have an entire planet to wander. My motto is "Alis volat propriis" which is Latin for "She flies with her own wings", and I try to live by it. My job as a group Leader is the most empowering thing, and a great way to meet others.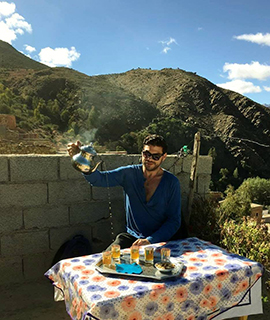 Israel Custodio
Tour Guide
Israel served as a Peace Corps volunteer for 3 years near Marrakech & has stayed on in the city he loves. He shares his affection for his adopted home with us.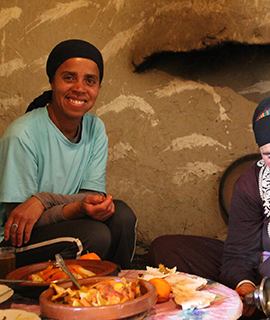 Latifa Asselouf
Tour Guide
Latifa's name doesn't mean hummingbird, but it should. She hardly ever stops. As one of only four certified female mountain guides in Morocco, Latifa organizes visits & activities for us in Amizmiz & also takes us hiking. She is our key to the High Atlas Mountains.